The Eid-ul-Fiter 2017 is not so far and everyone businessman and the whole public want that their kids should use new fresh currency notes on this eid ul fiter. So here you will learn how to Get fresh Currency Notes on this Eid-ul-Fitr (in month of Ramzan). The SBP (State Bank of Pakistan) will organize whole this process via Banking Services Corporation from all over the Pakistan. These fresh new currency notes in Pakistan will be start to pay to public from 12th June 2017 to 23th June 2017 in 120 cities of Pakistan.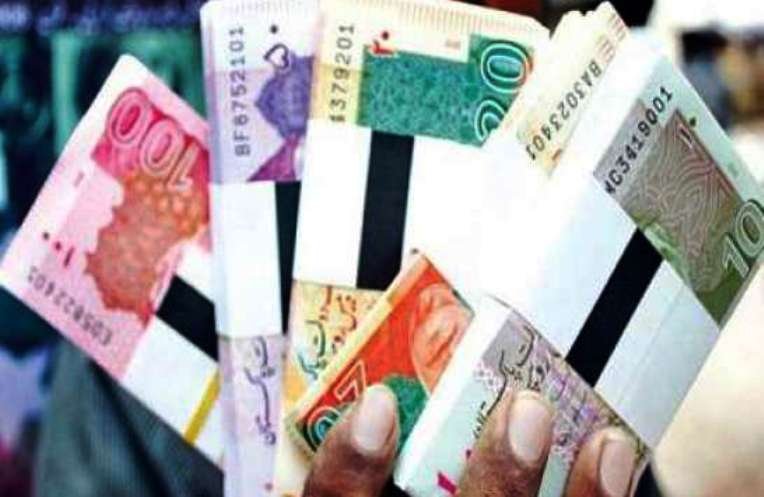 How to Get New Currency Notes from Banks:
You will need to send text sms on 8877, with you National Identity Card Number + Space + Bank ID Number of your nearby Selected Banks Branch.After sending your NIC and Banking ID you will get an sms of  transaction number and the branch address on your mobile. Now you will be granted the Code, Date and selected bank address of you city. You will need to bring this sms information to banks on selected date with a NIC photocopy and you will be awarded your desired fresh note copies.  The whole process will be controlled by State Bank of Pakistan.
How much currency notes can be availed?
The single NIC can get only  3 packets of 10 Rupees Currency Notes,  1 packet of 50 Rupees Currency Notes and 1 packet of 100 Rupee Currency Notes from the banks. The customer care member can assist you in this regard.
How to get Fresh Currency Notes on Eid Via SMS from 12 June to 23 in Urdu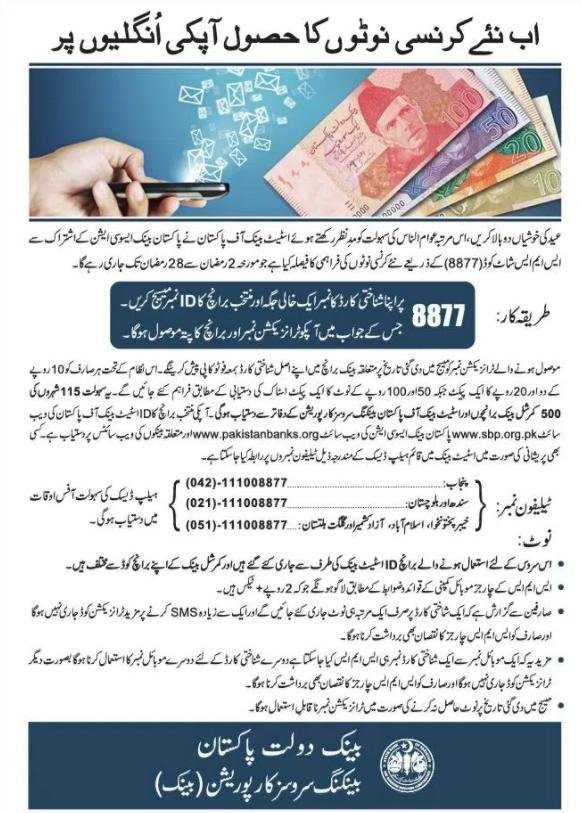 Fresh Currency Notes on Eid  ul Fiter 2017 all Branch Id/codes list