The world Bank 
Macroeconomics and fiscal management
The Macroeconomics and fiscal management global practice (GFDR) of the World Bank Group is supporting the efforts of the authorities in Pakistan for improved macroeconomics and fiscal management.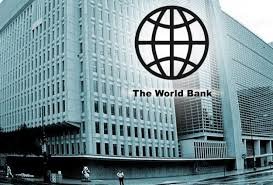 The World Bank in Pakistan has an active portfolio of leading operations, technical assistance at both the federal and provincial levels as well as analytical work.
To meet the needs of its growing work program in macroeconomic and fiscal management, the World Bank is seeking to hire two economists based in Islamabad. These are local positions and subject to Islamabad Office compensations plan.
Education & Experience
The Bank is looking for economists with at least a master's degree in a relevant discipline, a minimum of 5 year of work experience and a proven track record in the field.
Notes
Two positions have different responsibilities and the World Bank is therefore looking for a different skills set for each of these positions. Please visit our website, www.worldbank to see the selection criteria for  these two positions  to apply online.
The deadline for submission of applications is 19 January 2016. Equally qualified women and people with disabilities are encouraged to apply. Only short listed candidates will be contacted.