Alfalah Personal Loan.
Alfalah bank provides you personal loan for your prosperity, a daughter's wedding or to continue higher education of your children. The Alfalah Personal Loan is for all who jobs or have requirement of money for a special time period.  You can get loan easily from bank alfalah branches all over the Pakistan because alfalah bank care about its customers. So visit your nearest Bankalfalah branch for getting personal Loan.On what amount of money loaned what interest will you paid can be calculated by personal loan calculator Alfalah  bank.  Basic characteristics of bankalfalah loan are following,
It requires no security.
The minimum amount of loan is PKR 50,000/-
The maximum amount of loan is Rs 2,000,000/-
The amount of loan is repaid in 1-5 year time period.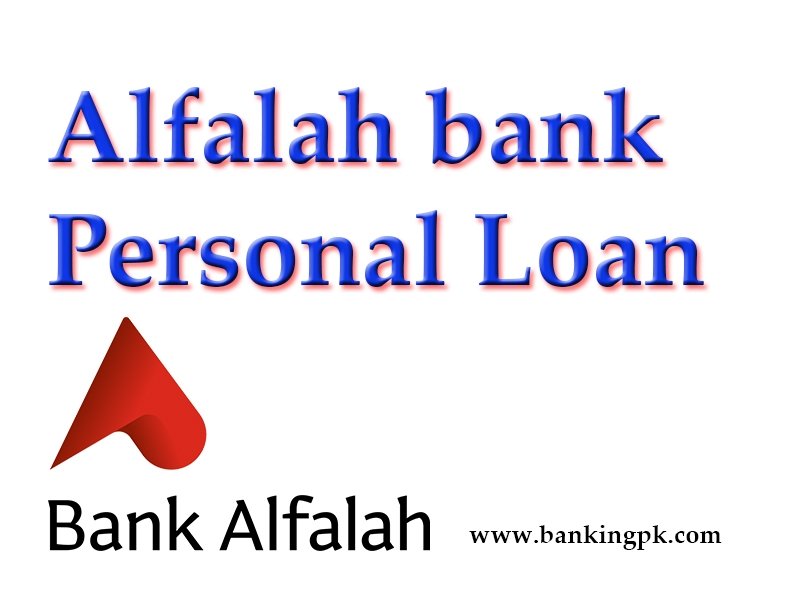 Main Features to choose Alfalah Personal Loan?
Tension free process of getting loan with minimum documentation.
Reasonable interest rate.
You can paid your loan amount in installments but does not exceed 6 installments.
Top up loan amount according to your income.
Many other repayment options

Non-Checking Account
Direct Debit
Cross Cheque
Drop Box
ATM
Internet Banking
Mobile Banking
Cash Payment at branches
You can increase your loan limit if you have more than one source of income.

With balance transfer facility you can make loan payment or credit card payment to other bank by getting one installment loan.

If you already bankalfalah customer then you can enjoy special offers and discounted interest rate on loan.
Loan Subscription
Cash Loan:

You can get loan in form of cash to fulfill the needs.

Balance Transfer Facility:

You can get BTF facility of one installment loan for payment of other bank loan or credit card payment.

Top up BTF:

You can fulfill you financing requirements with top up BTF without applying for another loan.
Documentation needed
Loan Application Form
A duplicate of the Computerized National Identity Card (CNIC).
For Job holder persons, Salary slip and 06 month bank statment.
For business people, 06 month bank statement.
Fee Schedule
Processing Fee
PKR 3,000 or 1% of the loan amount whichever is higher
Early Settlement Fee
1st year
2nd year
3rd year onwards
10% of the remaining principal
8% of the remaining principal
5% of the remaining  principal
Partial Prepayment Fee
1st year
2nd year
3rd year onwards
Not allowed
8% of the paid amount
5% of the paid amount
Late Payment Fee
PKR 600 per month per installment
Cheque Return Charges
PKR 600
Enhancement Fee
PKR 2,000
Apply Now
[button color="red" size="small" link="https://www.bankalfalah.com/personal-banking/loans/alfalah-personal-loan" icon="" target="true"]Click here[/button]